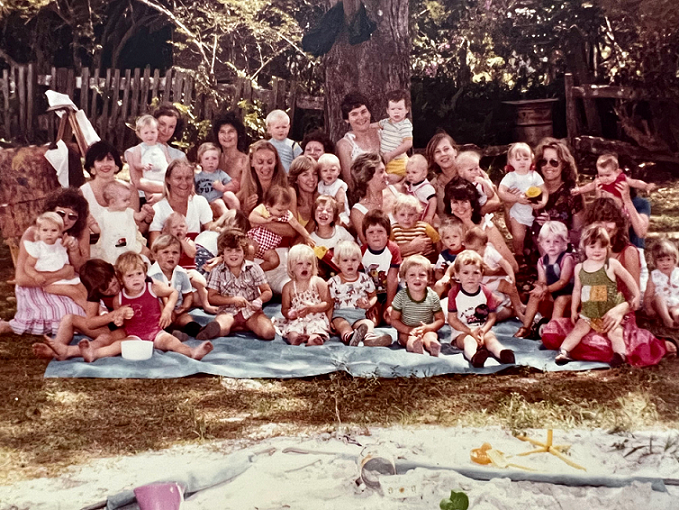 Our History
Play Matters > About > Our History
Play Matters Australia has been supporting children, families, and communities over the past five decades.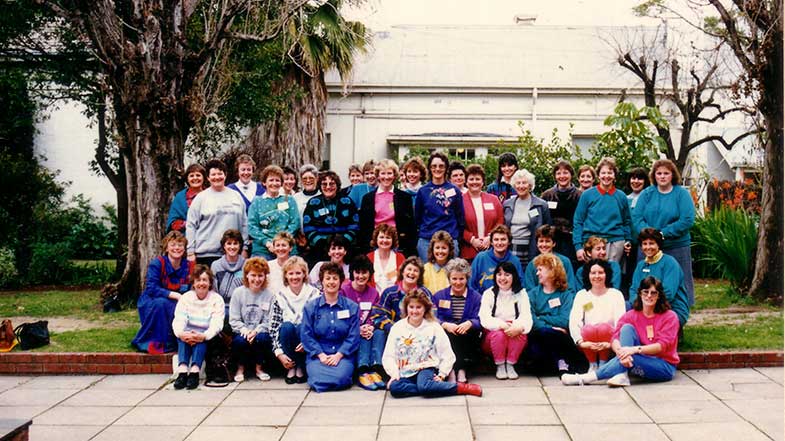 History
Over the past five decades, our organisation has grown from a volunteer-led, Queensland association to operate as one of the largest community-based charities specialising in play and parent-child attachment in Australia. Play Matters Australia is the new trading name of Playgroup Queensland Ltd that enhances our vision and mission to prioritise play and connection for every Australian child and family no matter where they live.

The Playgroup Association of Queensland, a not-for-profit non-religious organisation, was established by a group of mothers living in the suburb of Mount Gravatt in Brisbane in 1973. At the time of the 1971 Census, 18.4% of married women (with or without children) were engaged in working or studying outside of the home, while 81.6% of married women were exclusively engaged in home duties.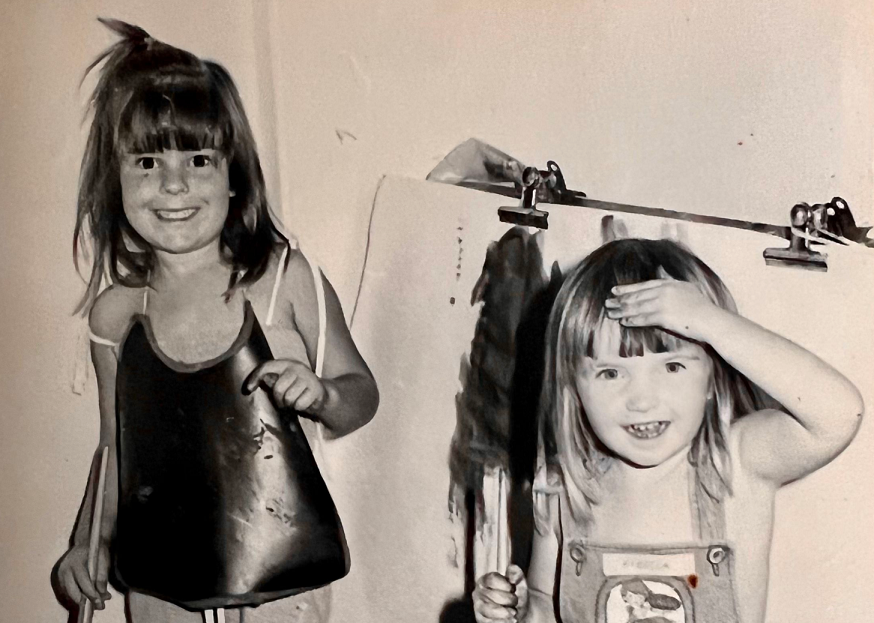 The establishment of the Playgroup Association of Queensland as a volunteer-led self-help organisation was typical of the self-help approaches in the community sector in the 1970s and 1980s. Preschool and kindergarten access was very limited at the time of its formation. In 1974, the original playgroup office in the Brisbane CBD was donated rent-free by a playgroup family and was operated by volunteers and committee members. In 1975, the Association had 120 affiliated playgroups increasing to 987 affiliated playgroups by 1987.
From 1972, services for women and children were increasingly funded by the Commonwealth Government, resulting in the ongoing professionalisation of self-help organisations. The Playgroup Association of Queensland received administration funding from the federal government from 1975; however, most of the financing of the Association continued to come from fundraising.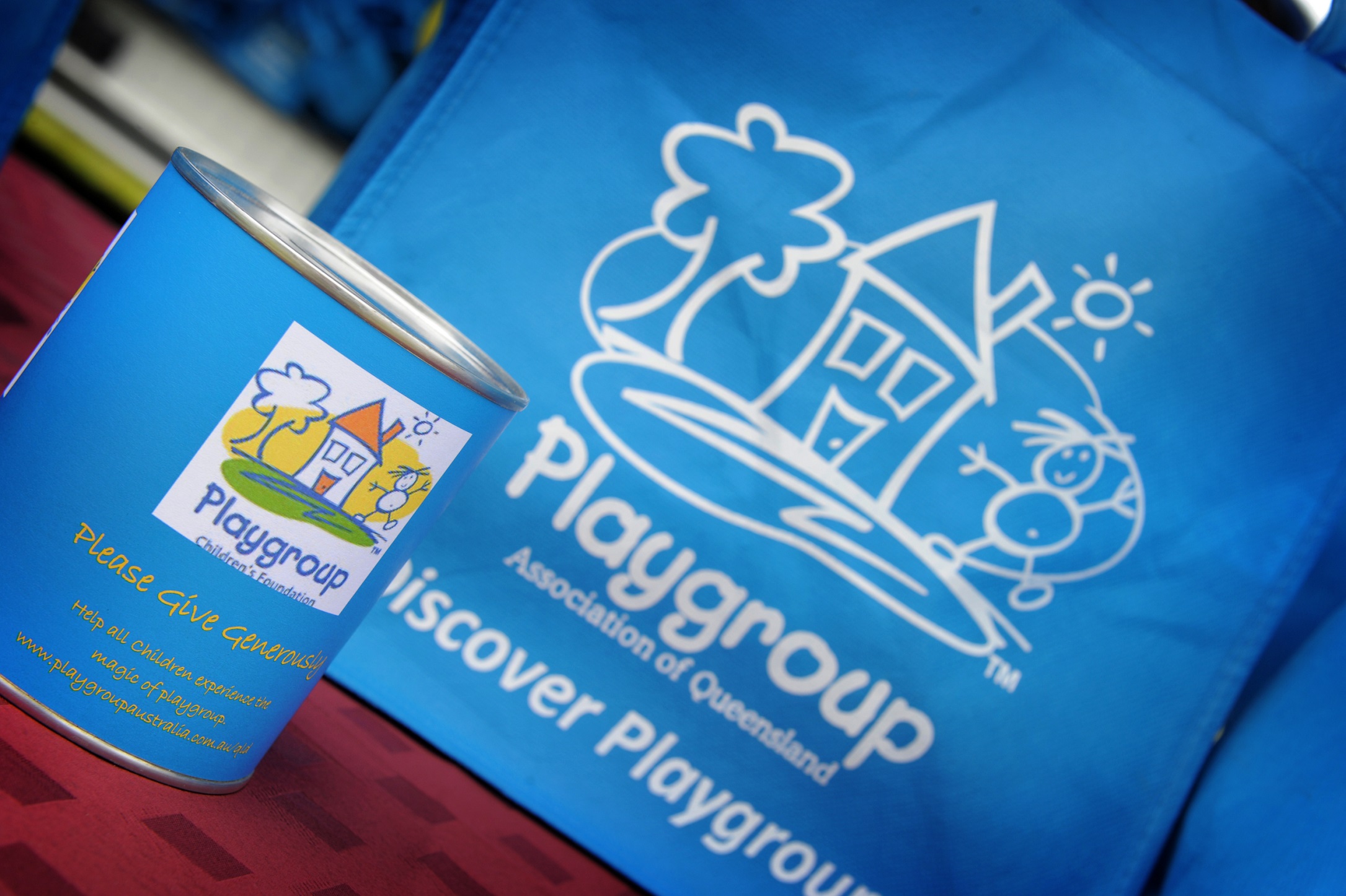 In 1980, the Association received additional funding to employ three part-time development officers in Townsville, Rockhampton, and Brisbane. By 1987, the Association was receiving one-off funding on a year-by-year basis from both the state and federal governments; however, the organisation continued to be powered by volunteerism.
The Playgroup Association of Queensland organised and hosted the first National Playgroup Conference in 1979. Into the 2000s, the organisation received increasing government funding from both Commonwealth and State governments, as family and child services and school-readiness increased in policy importance. Place-based, specialist, and targeted programs for families and children with additional needs were developed.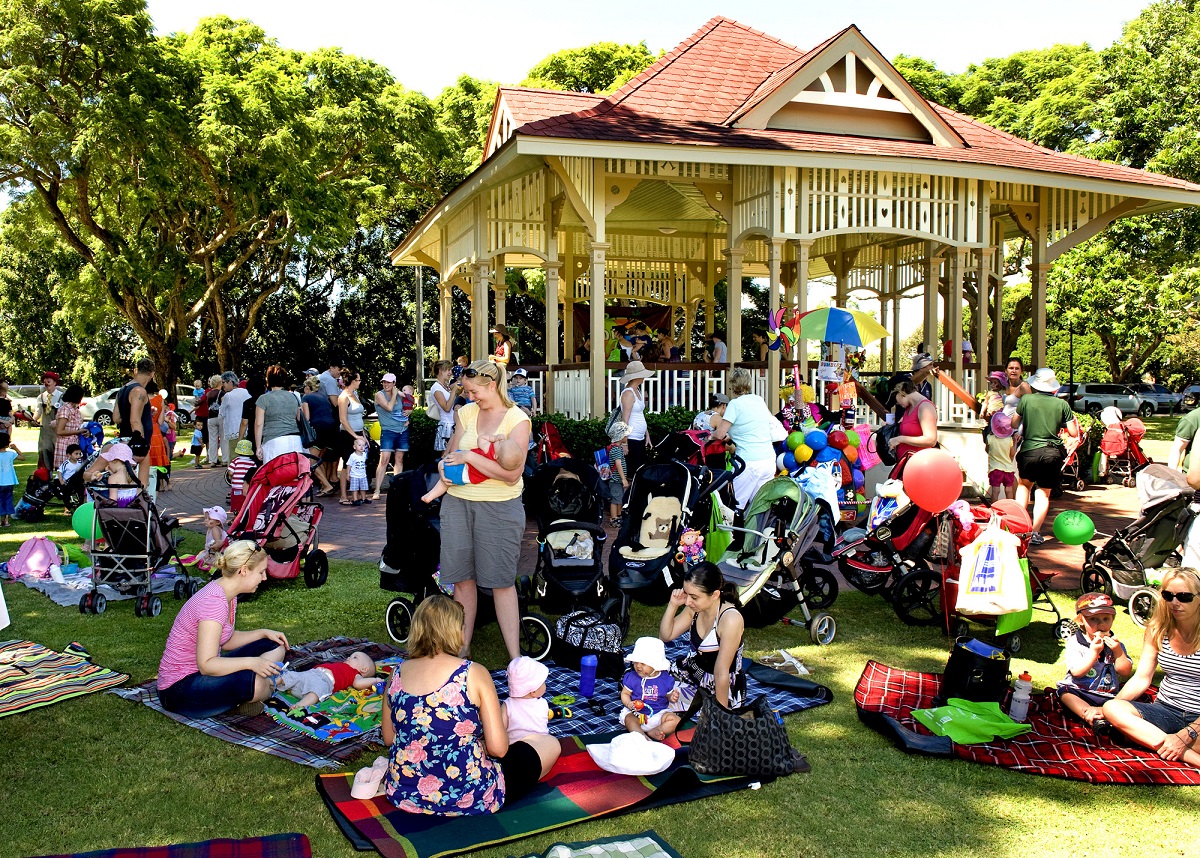 Playgroup Queensland played an important role in advancing the national playgroup agenda and hosted the first iteration of Playgroup Australia. Playgroup Queensland continued to closely follow national and international research trends. This deepened the organisation's understanding of early childhood development and innovative practices that address the needs of vulnerable and disadvantaged children and families.

The establishment of Sing&Grow Australia, a national evidence-based music therapy program providing services for young children and their families (Williams et al 2019), is a prime example of an innovative program developed on an evidence-based foundation. Sing&Grow started in partnership with Playgroup Queensland in 2001; through funding from the Australian Government it expanded to a national program in 2005. The establishment of Sing&Grow represented a major expansion and diversification of services provided by Playgroup Queensland.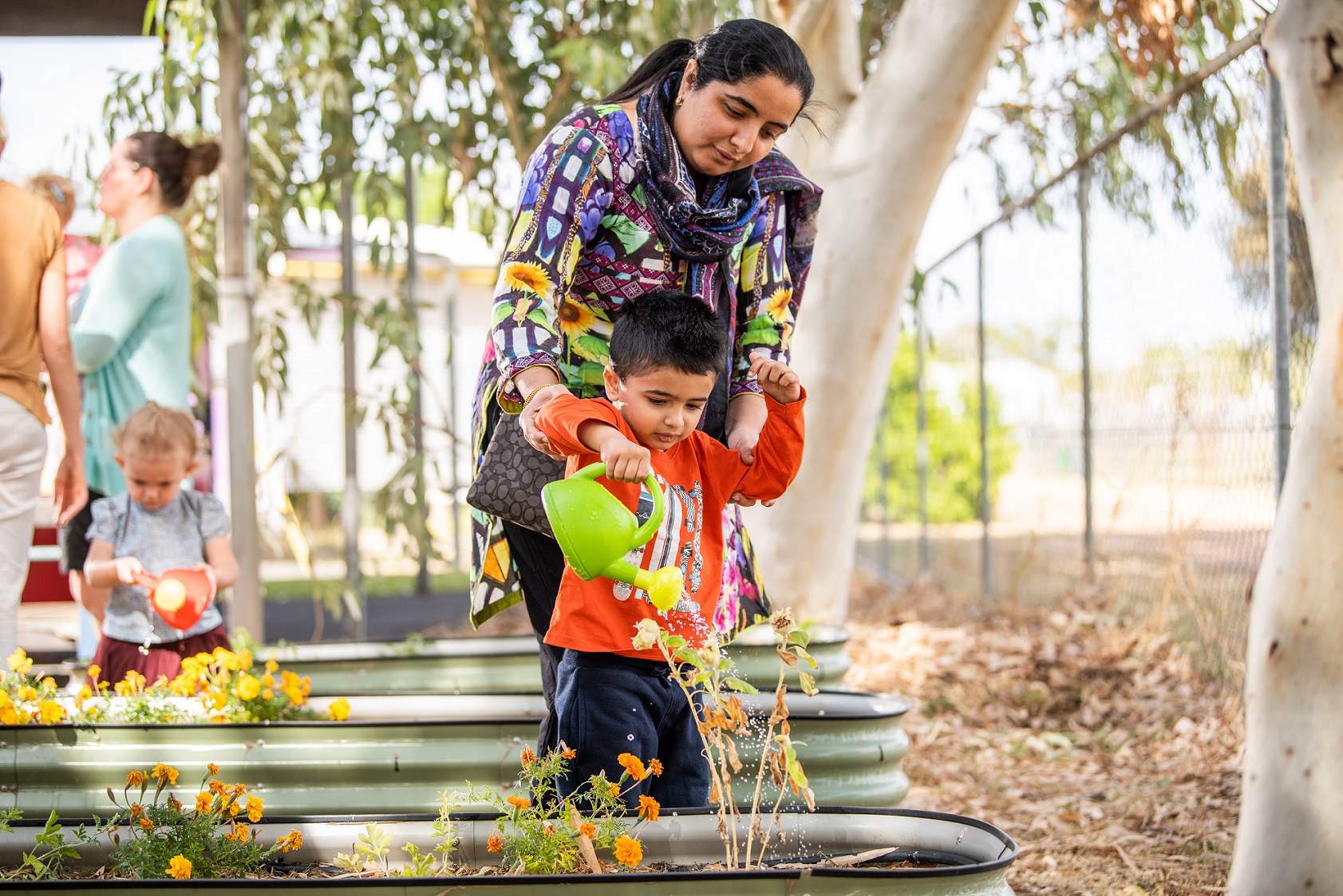 Contemporary families and Australian society have changed significantly since the Playgroup Association of Queensland was established, and we have evolved our programs and services to reflect this change. We now deliver over one-quarter of our play services outside of Queensland via our national Sing&Grow program, and over one-third of our business extends beyond the original playgroup model including specialist support, music therapy, and parenting support programs. We support play experiences across the country.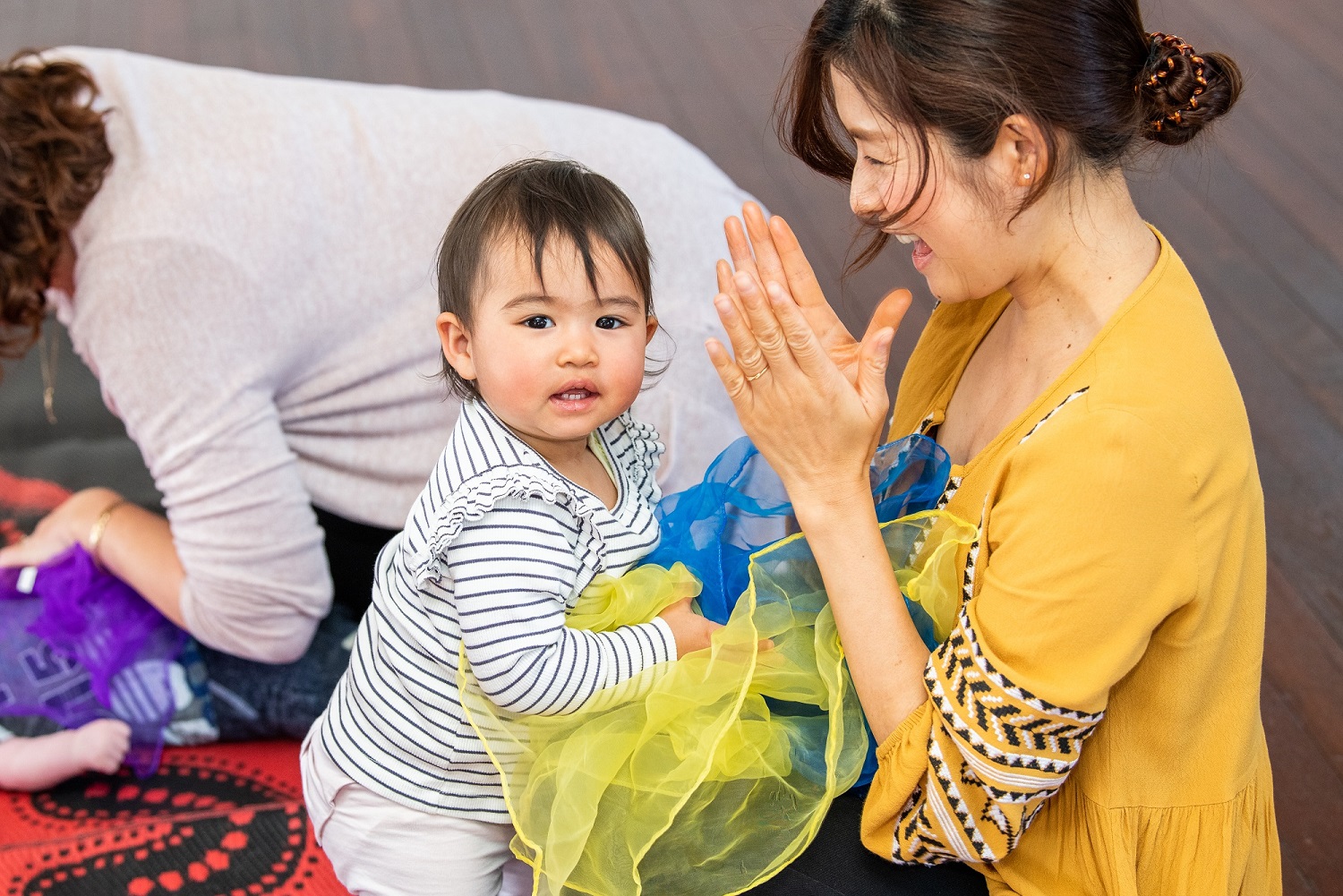 Our Theory of Change
The Play Matters Australia Theory of Change consists of a logical chain of evidence that leads from theories proven through science (developmental neuroscience and the science of play), experimentation (social determination theory), and long recognition and usage (ecological systems theory). Click below to learn more about our theory of change.
"Play is the foundation of learning, creativity, self-expression, and constructive problem-solving. It's how children wrestle with life to make it meaningful."
Susan Linn - Contemporary American psychiatrist