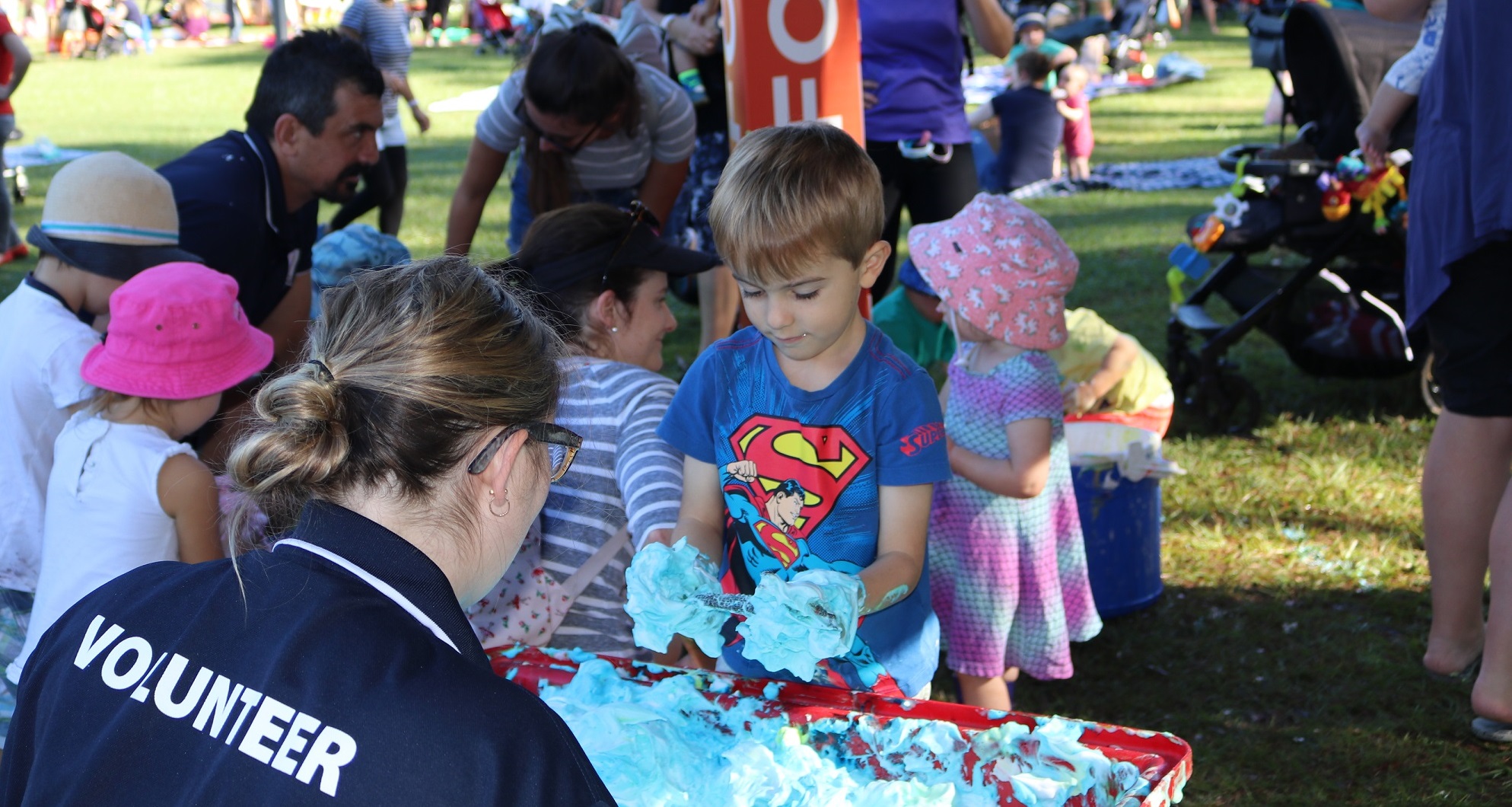 Volunteer
Play Matters > Volunteer
Play Matters Australia provides opportunities for hundreds of volunteers to support their communities each year, benefiting children and families.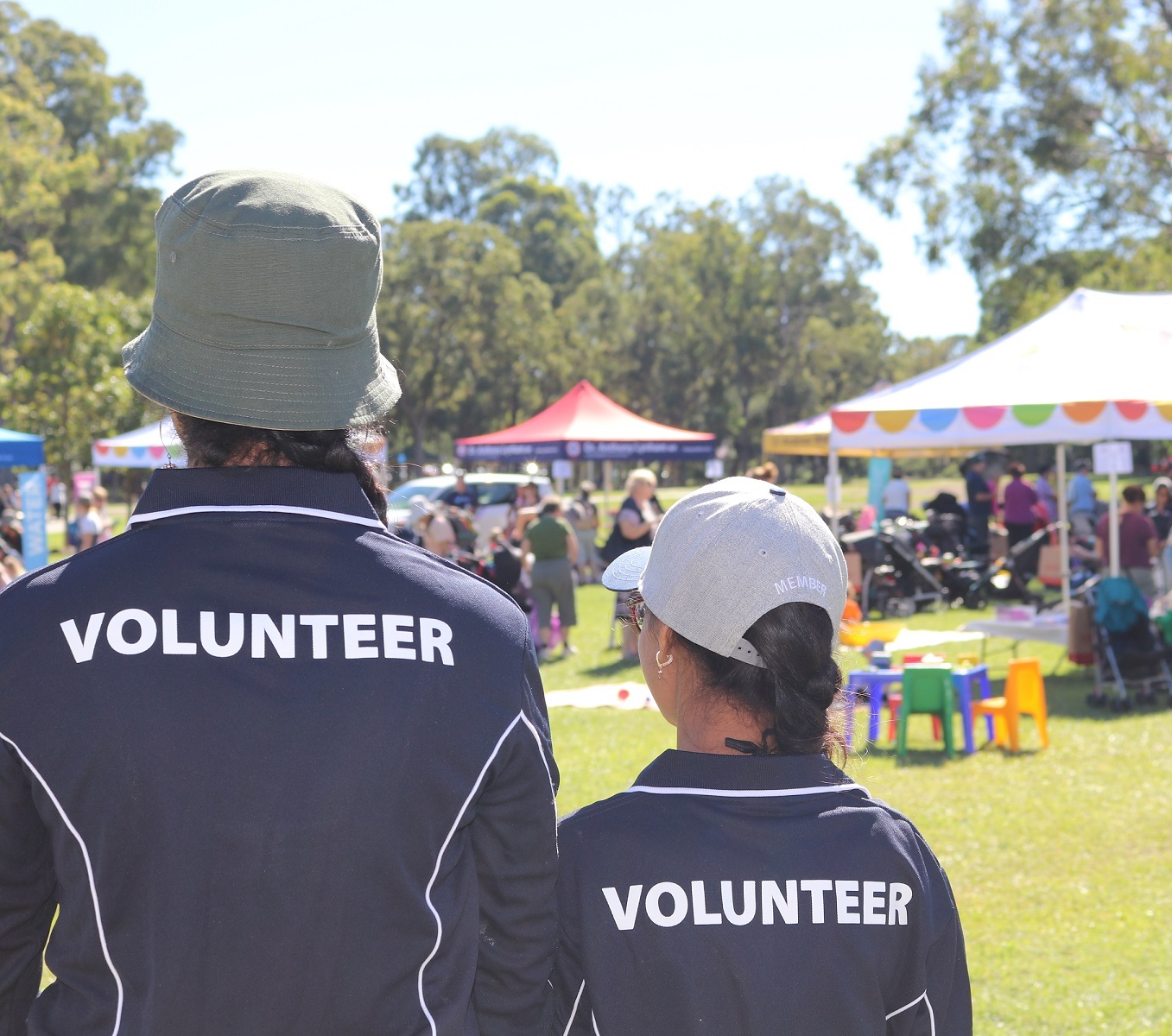 Benefits of Volunteering
Volunteering is not just about making a difference in your community; you can benefit too! As a Play Matters Australia volunteer, you will have the opportunity to
participate in professional and personal development

make new friends while enjoying a variety of experiences that bring families of different backgrounds together to create stronger communities

act on shared values, interests, and passions with like-minded playgroup families and staff

be part of a supportive and valued volunteering community that helps children and families to build relationships, skills, and confidence through play.

volunteer for a national charity that values creativity and fun, collaboration, welcoming and inclusive environments, contemporary practices, and accountability.

Types of Volunteer Roles
Volunteer facilitators are at the forefront of Play Matters Australia's vision of connected children, families, and communities. They make a long-term commitment to run a play experience in their community. Volunteer facilitators are integral to supporting children and families to build relationships, skills, and confidence through play.
Each play experience is unique, depending on the needs of the community and volunteers. Regular tasks for volunteer facilitators include
opening/closing the venue
welcoming families
organising experiences for the weekly sessions
liaising between playgroup families and Play Matters Australia
ensuring the playgroup environment and culture is safe, welcoming, and inclusive.
Each group operates differently. Some have one main volunteer facilitator while others have multiple. Play Matters Australia recommends that all attending families support the running of a group and volunteer in some capacity.
Being a volunteer facilitator is a long-term commitment of 4-5 hours a week, this includes running the playgroup session and staying on top of enquiries and administration.
Play Matters Australia holds many formal and informal events and fundraisers. Being an event volunteer is a fun way to be part of the Play Matters family without the need for a long-term commitment. The role can involve, but is not limited to, setting up and supervising play experiences, facilitating sessions, and greeting or assisting families.
Baby Playgroup Volunteers
Baby playgroup volunteers support children and families to build relationships, skills, and confidence through play in the first months of parenthood. This period is very important to new families, so baby playgroups have a strong focus on parent-child bonds and peer connection. As a baby playgroup facilitator, you will
open/close the venue
welcome families
organise experiences for weekly sessions
liaise between playgroup families and Play Matters Australia
foster a safe, welcoming, and inclusive culture
The volunteer mentor role is for existing or previous volunteer facilitators interested in further supporting other volunteers in their roles. As a volunteer mentor you will support new volunteer facilitators by
sharing your experiences, tips, and knowledge
answering or directing questions to the
appropriate person
providing guidance and advice
being a safe and supportive listener
Play Matters Australia has over 500 active volunteers!
Training and Support
Volunteers are an integral part of the Play Matters family. Play Matters Australia is committed to retaining and upskilling of all our volunteers.
Play Matters Australia provides the following volunteer support:
Assistance to complete a Working with Children Check
Mentoring and guidance from a Play Matters team member
Access to a digital portal with online training and resources
Career development opportunities
Statements of service
Upskilling in both community development and early childhood education
Opportunities to play and make a difference in the lives of Australian children and families
Play Matters FAQs
What is the minimum age to volunteer?
People under 18 years of age can volunteer with Play Matters Australia as part of a placement for school or TAFE. Play Matters Australia welcomes discussions with volunteers of all ages. Please contact us.
Do I require a Working with Children Check (WWCC)?
Play Matters Australia is committed to protecting children. Our child safety policy requires all employees, facilitators, and volunteers hold a Working with Children Check to ensure the safety of children attending play experiences.
Can I volunteer in more than one volunteer role?
Yes. Play Matters Australia relies on the goodwill of volunteers to support their community. If you are currently volunteering and wish to volunteer in another capacity, please contact us.
Are there one-off or short-term volunteer opportunities?
Event volunteers are generally required for a single day.
Do I need to pay for a Working with Children Check (WWCC)?
As a volunteer, you can apply for a free Working with Children Check linked to Play Matters Australia. Our team is here to support volunteers with securing a WWCC.
Where are volunteer roles advertised?
Volunteer opportunities are listed on our website and on Seek Volunteer. We welcome expressions of interest at any time through our website.
85% of hirers believe that volunteering is just as creditable as paid work.
- SEEK Volunteer Research